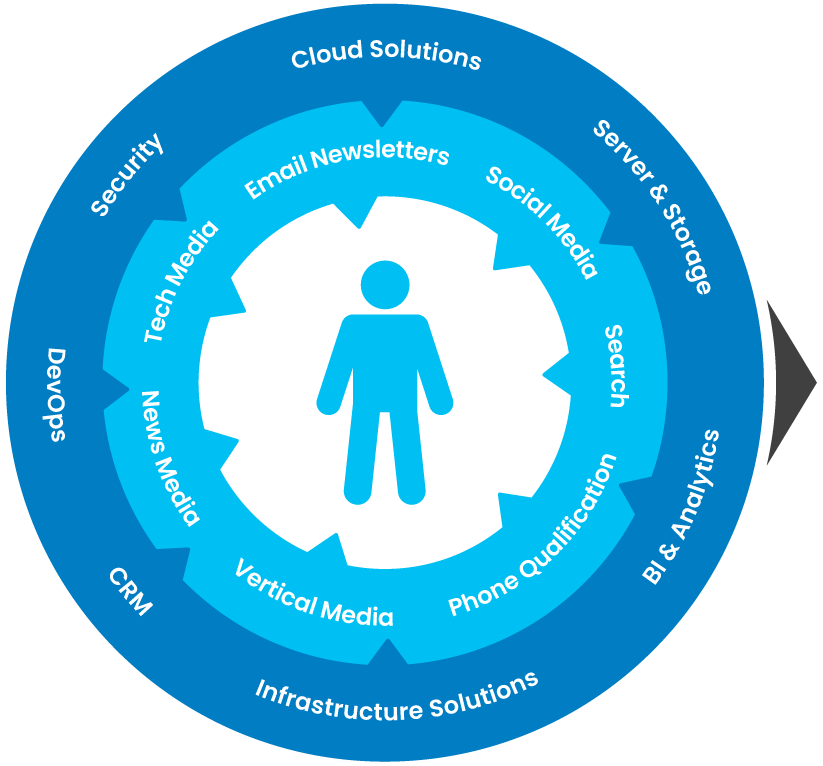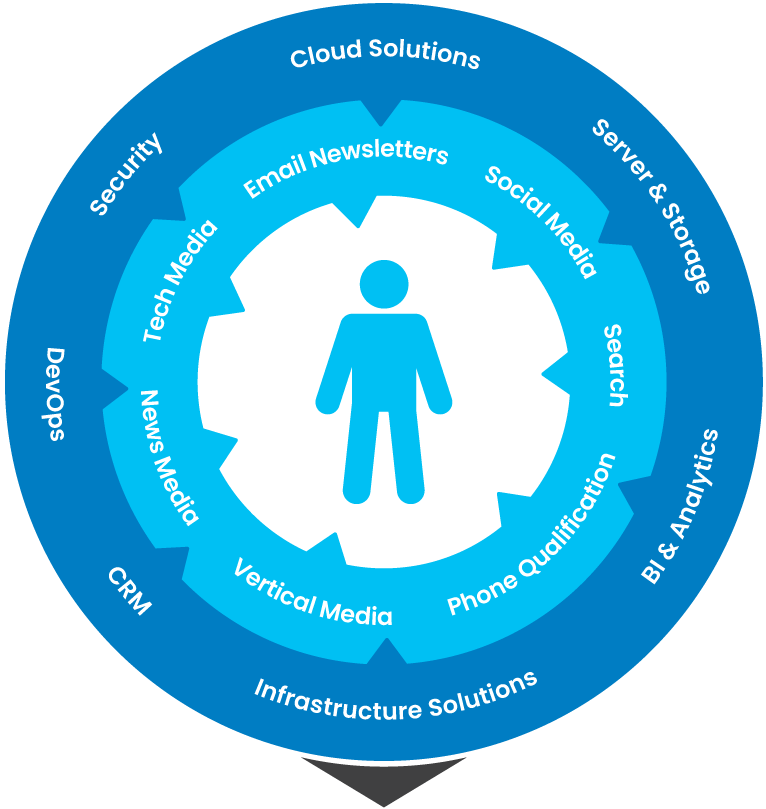 Step 1
Constant monitoring and ranking of individuals and companies' interactions with multi-brand, multi-channel messages and assets on all key IT solutions.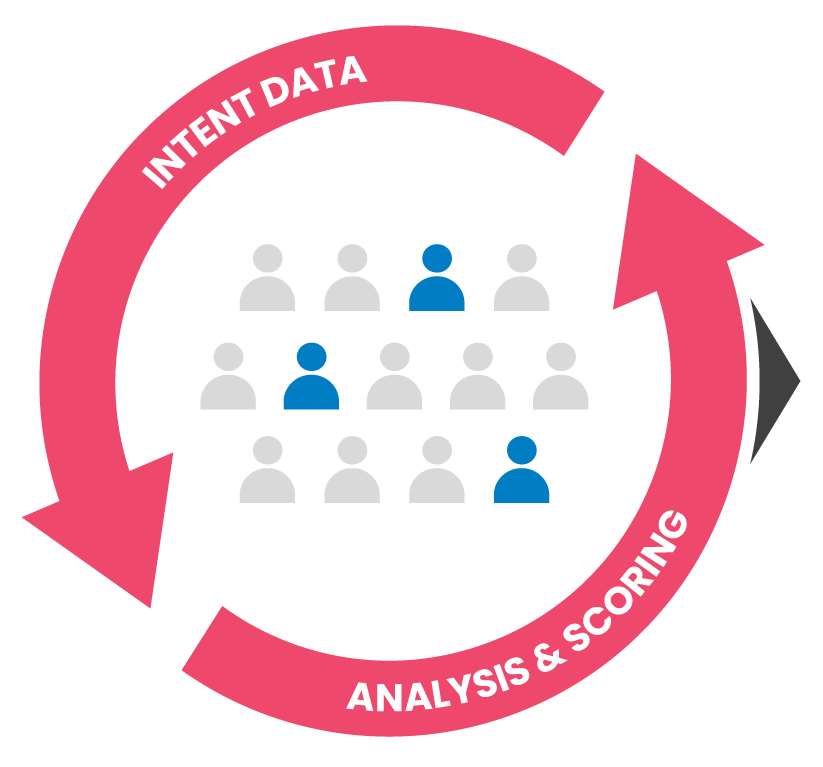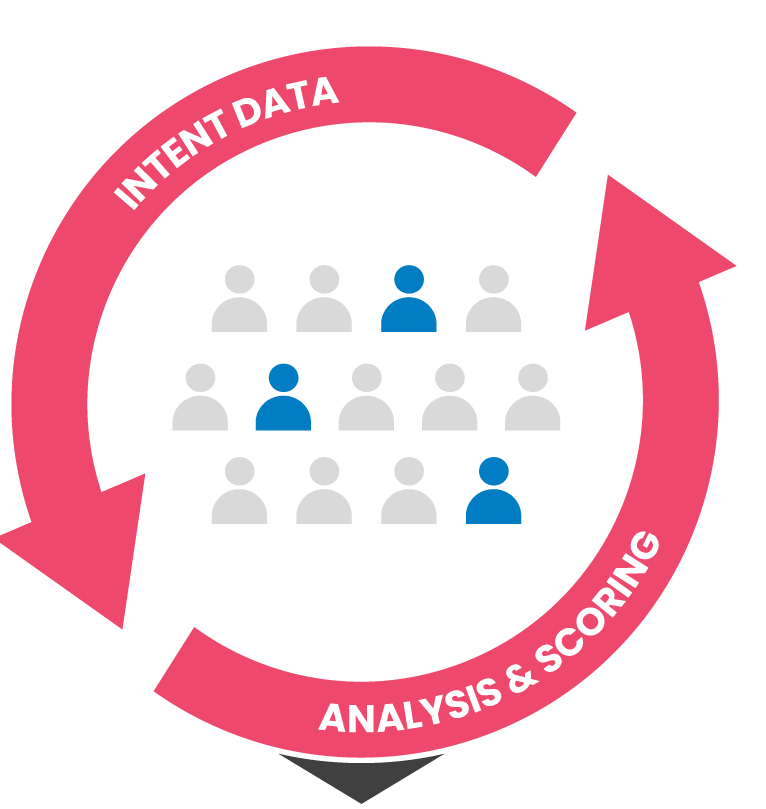 Step 2
Intent data scoring by level of readiness and analysis using predictive models.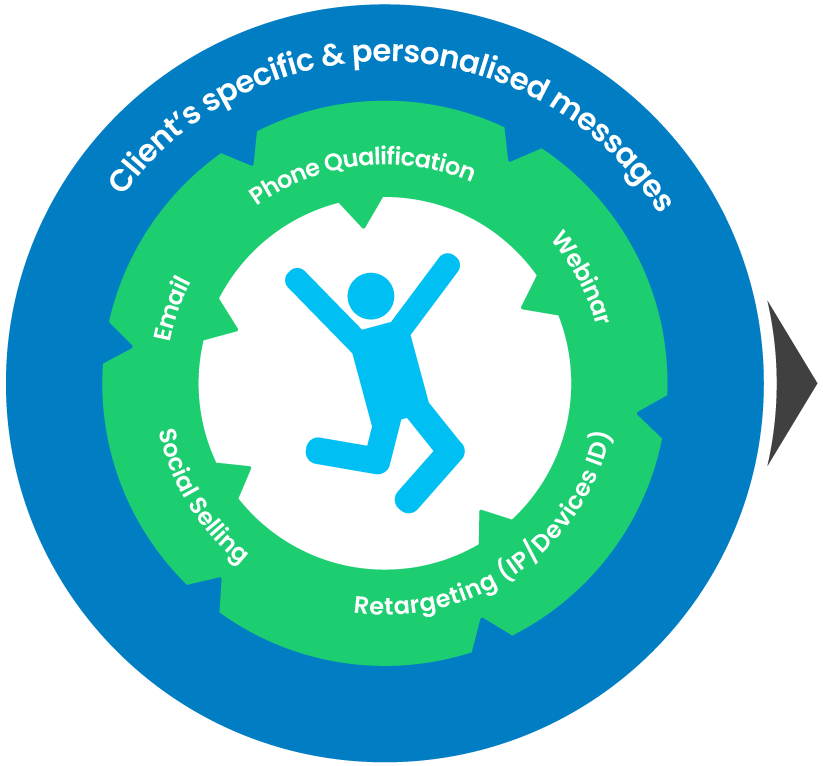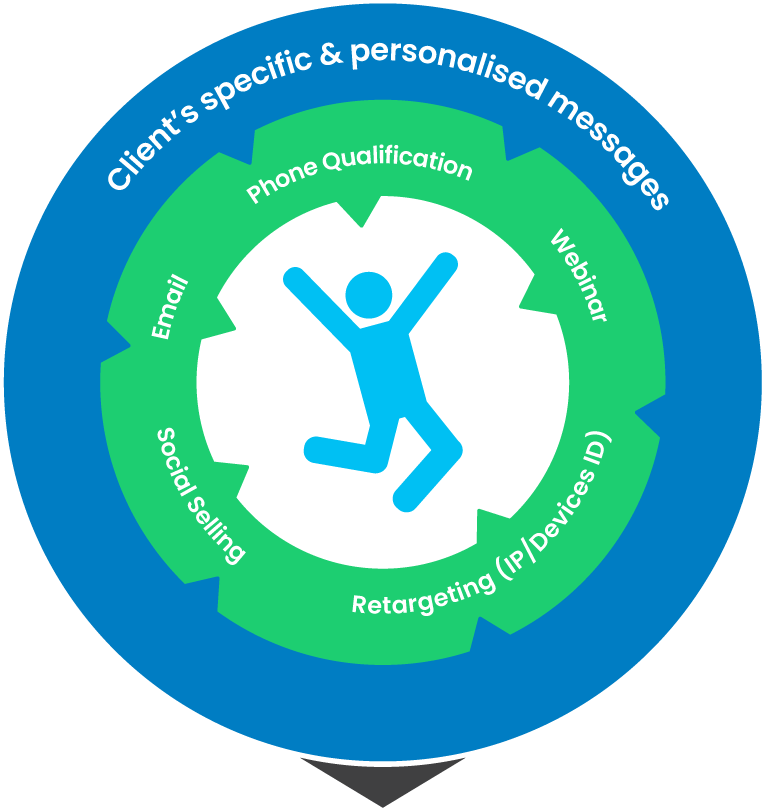 Step 3
Demand generation, Branding and Awareness campaigns using client-specific and personalised messages only on highly targeted accounts and individuals.